Who We Are
Founded in 2011, Center Stage Music Center is a family owned music-learning center with two locations in Long Island. We provide instruction for a wide variety of instruments, voice, theory, rock band, songwriting, NYSSMA preparation and much more. Through our private and group lesson programs, Center Stage prides itself on offering a student-centered music education to each of our students. Our dedicated team of university-trained instructors use a variety of teaching styles in order to meet the musical goals of every student. At Center Stage, education is our specialization.
MISSION
Since opening our doors, our mission has always been to create a comprehensive learning experience beyond what is taught in the classroom.
Our multifaceted university trained instructors coach, mentor and inspire our students every day through individualized curriculums
that ensure the musical success of every student.
VISION
Our dedicated team strives to inspire the next generation of musicians by teaching them the skills and techniques necessary to be accomplished and well versed in all genres of music. We aspire to be a leading voice in the modern music world, by nurturing emerging musicians who have the ability to provoke change and musical enlightenment. Through our global music lesson program and our magazine, we aim to give our community of musicians the opportunity to take "center stage."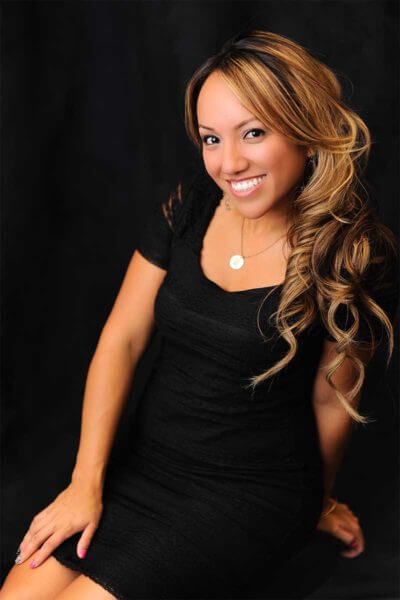 Veronica McCormick
Director
Center Stage began with one woman's dream to share her passion for music with others. Director and co-owner Veronica McCormick realized early on that being in the presence of music is something that she simply could not live without. At the age of 13, she began taking piano lessons and spent hours a day teaching herself songs. Shortly after, she dove further into the musical world and joined her church's band, which helped to solidify her decision to pursue music as a career. Outside of the classroom, she taught piano and voice lessons, and performed as a singer-songwriter all around New York City. Between her collegiate studies at Aaron Copland School of Music, Queens College, years of teaching, and her performance experience she had discovered that she had only just laid the foundation for her intended career path. With a clear goal in sight, she decided to combine her knowledge and experience and build a student-centered home for aspiring musicians. Her dream came true with the help and support of co-owners and siblings Yadira and Hector Sanchez, and Center Stage Music Center was born. The name "Center Stage" derives from the desire to create a setting in which the students are the center of focus. This philosophy is one of many factors that set Center Stage apart from other music schools. "Learning music is life changing. From being mentored, performing live, to being part of our YouTube channel, to eventually being featured in our magazine, we want to give each of our students the opportunity to BE musicians. We love what we do and sharing our passion for music with each of our students is an honor."
"I would teach children music, physics, and philosophy; but most importantly music, for the patterns in music and all the arts are the keys to learning." – Plato.
Angela Munro
Assistant Director
Angela is the assistant director at Center Stage. She uses her creative spirit and ideas to help create, organize and run musical programs for the students. Angela has been teaching students of all ages and skill levels for over 10 years. Her previous experience in public schools; student teaching, directing orchestra's, leading group lessons, teaching general music, and tutoring students for festivals such as NYSSMA, LISFA, All County and All District, have helped her gain numerous skills that she applies to lessons at Center Stage. Angela has also served as a strings adjudicator at the NYSSMA Festival in the Sewanhaka Central School District. In addition to teaching, Angela has always been an avid performer and wedding musician. Throughout the course of her career she has played with several bands, performing in some of New York's popular music clubs. As a classical musician, she has performed with various ensembles and orchestras in Lincoln Center and Carnegie Hall. Angela prides herself on being a compassionate and enthusiastic teacher who strives to expand students' interest and appreciation for music, helping to shape students into well- rounded individuals. In order to assure the success of every student, she adopts a fun and flexible teaching style, as well as incorporates many different learning styles into her lessons. "Center Stage is so much more than private music lessons. I am delighted that we can give our students as many musical opportunities as we can and inspire them to keep music in their lives forever."
After silence, that which comes nearest to expressing the inexpressible is music." –A. Huxley