At Center Stage, our instructors live and breathe music! Most of them are professional musicians outside of teaching. A few of our previous instructors have even left us for opportunities to tour! We are so proud to have these talented musicians as members of our team, we wanted to dedicate this blog to them! See below for our instructor's bands.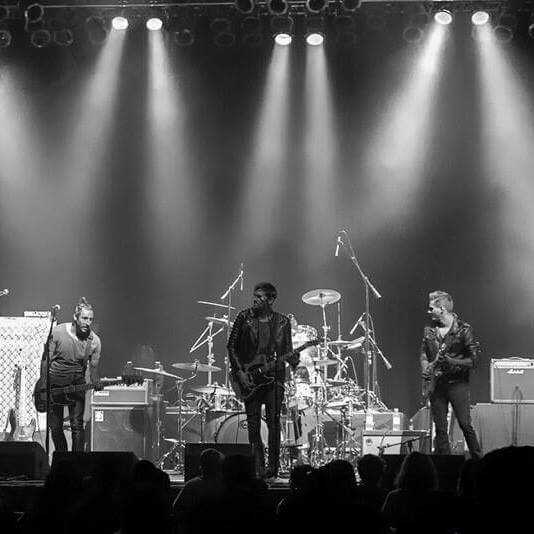 Don't Believe In Ghosts
Instructor: Dan Delvecchio, Guitar
Don't Believe In Ghosts is a an alternative rock band from New York City. Their sound is modern and edgy, with a passion for infectious melodies and gritty, energetic arrangements. A brainchild of singer and songwriter Nathan, formerly busy with his band "Man On Earth", the project features a brand new outlook on music, setting the bar higher and blurring the lines between different genres and ideas.
The group debuted with a well-received full length album "Give It Meaning", in 2017. Since then, the group set out to perfect their music formula and reach out to a large audience through radio features, the web and live gigs.
Currently, the line-up is promoting a few singles off their current album release – featuring "Slow down," "You've Been Warned," and "Everyone I Know Is Going Crazy," tracks that have all received extensive radio play across the country and in the retail circuit.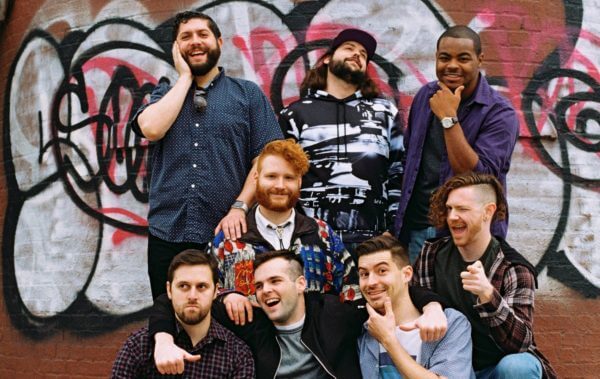 Ladies Drink Free: LDF
Instructor: Vinny Muscarella, Guitar
New York based Funk outfit LDF has recently been making a name for themselves throughout the East coast.  Also known as Ladies Drink Free, the group has adopted "LDF" to fit their new streamlined sound and brand.  Their eclectic songwriting and eccentric stage banter energizes their consistent, unforgettable live performances that keep people dancing. A musical gumbo — a blend of gritty funk, R&B/soul, pop rock, and modern jazz that creates a bold sound laced with subtle nuances. With some members playing since their middle school days, the group has been driven to strike mainstream appeal while exploring new ideas through genre-pushing compositions and improvisation. Their reputation as must-see musicians, along with the release of their debut album has propelled LDF into a string of notable performances including Webster Hall, the Great South Bay Music Festival, the Knitting Factory, and the Montauk Music Festival, sharing the bill with jam favorites like Turkuaz, Consider the Source, and The Main Squeeze. Armed with a passion for their craft, a clear vision for their future, and a disciplined approach to self-management and promotion, LDF continues to gain notoriety as a massive musical force that can deliver in any situation.
Support LDF via Social Media!
Instagram, Facebook, YouTube, Twitter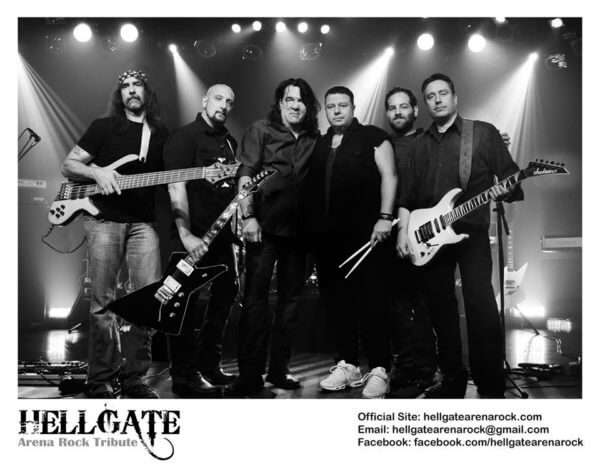 Hellgate
Instructor: Danny Passadino, Keyboard/Guitar
HELLGATE "Arena Rock Tribute" is comprised of 6 musician's with each member boasting years of experience in their craft. They currently reside in Nassau and Suffolk County Long Island but born and raised in "Astoria, New York". HELLGATE is named after the iconic bridge standing for the last 100 years in the famous Astoria Park. The Sound: Dual guitar leads, infinite lead vocal range, virtuoso bass lines, versatile and powerful drums, and attacking keyboards is what to expect from this band! The musical repertoire consists of "Arena Rock" Greats… RUSH, VAN HALEN, DEEP PURPLE, RAINBOW, KISS, TOTO, JOURNEY, JUDASPRIEST, WHITESNAKE, BOSTON, QUEEN, KANSAS, STYX, SCORPIONS, DEF LEPPARD, LED ZEPPELIN, METALLICA, OZZY OSBOURNE, FOREIGNER, IRON MAIDEN, ELP, DOKKEN, GUNS AND ROSES, AEROSMITH, CHEAP TRICK, YES … and the list goes on paying tribute to the iconic bands of our time! HELLGATE "ARENA ROCK TRIBUTE" members are as follows: Peter Francescon-Lead Vocals, Pete Lacomba-Lead Guitar & Vocals, Corrado Mazzuca-Drums & Vocals, Steve Raia-Lead Guitar & Vocals, Flavio Delsignore-Bass Guitar & Vocals, Danny Passadino-Keyboards & Guitar
Support Hellgate via Social Media!
Facebook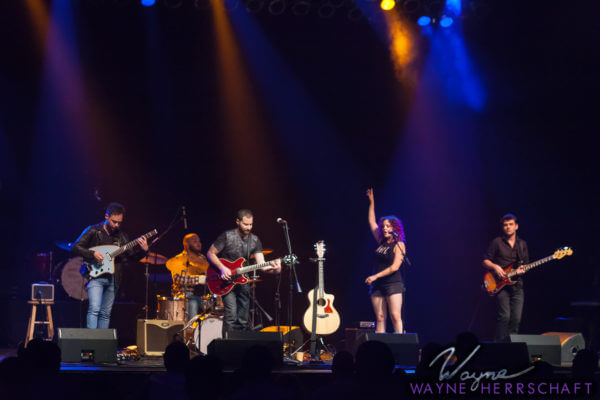 The Grave Jinglers
Instructor: Tom Piscitelli, Singer/Songwriter/Guitar/Drums
The Grave Jinglers are an Alternative Country/Rock band powered by frontman Doc Reinhart (Tom Piscitelli), an ex-medical doctor turned musician who started the project in 2011.  The term "Grave Jingler," could be taken as a representation of those who have figuratively returned from the dead or have awakened. In that way, anyone could be a "Grave Jingler." Aside from any spiritual overtones, Doc's music has been heard on The Disney Channel ("Don't Waste My Time"), featured in the Sony distributed independent film "What Happened Last Night," and has received stellar reviews. Skope magazine says, "It's hard not to appreciate good songwriting like this."  They have played at notable venues such as The Paramount in Huntington and are preparing to release a new album this year with the ten times platinum record producer Russell Desalvo.  Go to www.thegravejinglers.com and join the mailing list for a free download of their previous album, "Reign of the West" and to receive updates on the upcoming release!
Support The Grave Jinglers via Social Media!
Facebook, Instagram, Twitter, YouTube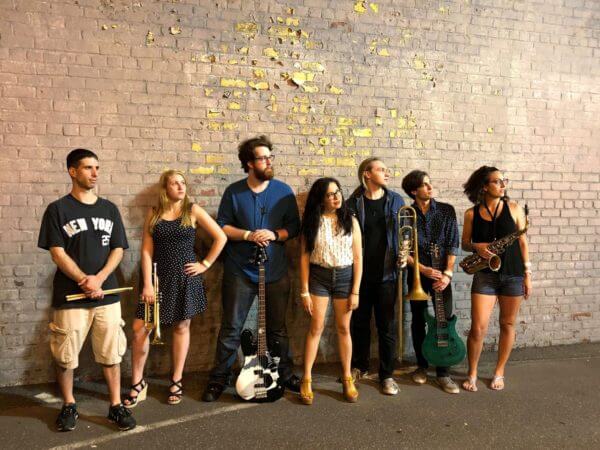 The Going Rate
Instructor: John Brautigam, Trombone
Long Island Ska/Pop-Rock Band. Bringing you tunes to make you get up and dance. Vocals by Marichelle Weill, Guitar by Scott Rossano, Bass by Jeremy Arndt, Trumpet by Samantha Virgil, Trombone by John Brautigam, Saxophone by Alana DeStefano, Drums by Tim Chiraz.
Support The Going Rate via Social Media!
Facebook, YouTube, Soundcloud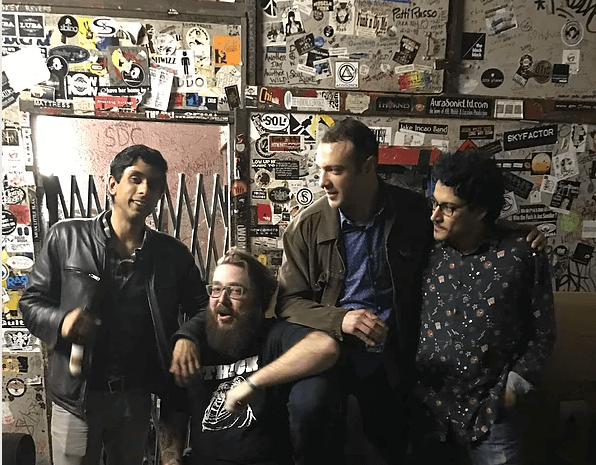 POSS
Instructor: Ulises Amaya, Bass Guitar
POSS is a rock and roll band based out of Astoria, Queens, New York.  The bands material consist of original songs, which are influenced by bands of the "British Invasion" of the 1960's, as well as "progressive" rock of the 1970's, and "alternative" rock of the 1990's.  Their yet to be titled debut album was recorded at Vudu Studios, located in Port Jefferson, Long Island.  Tentative release for the album will be May 2018.
Support POSS via Social Media!
Facebook, Instagram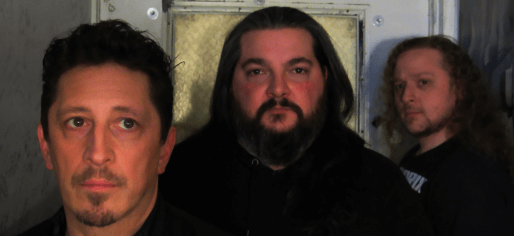 Everest
Instructor: Eddie Becker, Guitar
It started with an idea… to make music that was raw and organic, filled with energy, melody and bite. Veteran rockers Michael Artale (founding member of the band Constricted) and Jared Feldman (founding drummer of the band Dead Superstar) had taken their bar-room chatter and founded a new band with just a name, "Everest" and an mantra: "The Only Way Out Is Up". Everest was influenced by the sounds that the legends of music left behind. With groovy hooks and an undeniable heaviness it's no wonder they sought out lead guitarist Eddie Becker to flesh out their new sound. Eddie brought the missing ingredient to the recipe that is Everest. Now with the flash of an old school lead shredder, and Eddie's larger than life stage presence Everest was ready. Everest began to rise up, excited by the songs they were crafting in the studio. Their first single "Loaded" was born from the ashes of the emotion, surrounding the band member's lives. The vibe was heavy, and powerful. Arresting vocals, pounding drums, and wailing guitars over grooving rhythms that catch the listener and take off into an anthemic chorus, "Everybody get Loaded, Everybody be free". Then along comes single number two "Take A Ride", a burning rock number with a groove that cooks with dirty rhythms and lead guitars that draw you in. Everest beckons "Come Take A Ride With Me Now". Now is the time for Everest music to be shared with the world. With a team of music industry pros Engineer Dan Leo, Producer Frank "Bones" Laudicina (Down The Drain Productions), Promotional & Marketing Guru Tom 'Smitty' Smith and Video Director Kirk Farrington, Everest is ready to launch a campaign of songs and music videos. With a release date of 2/13/18 for the single Loaded, Everest is set to take off online, on radio, in video and live. The video and single for Take a Ride will follow in the spring of 2018, along with an EP release. A full collection of songs and a tour scheduled for the summer of 2018.
Support Everest via Social Media!
Facebook, Instagram, Twitter, YouTube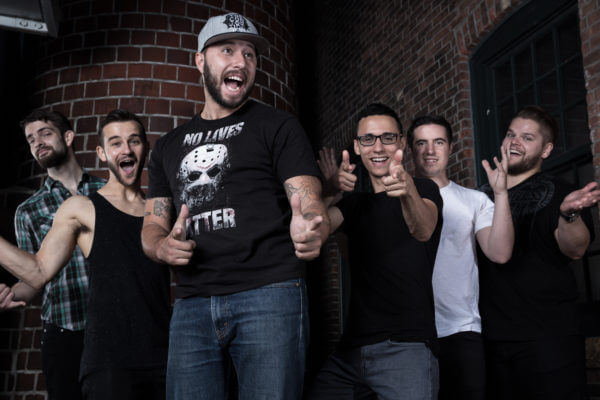 Painted In Exile
Instructor: Marc Lambert, Guitar
Over more than a decade, Painted In Exile have earned themselves worldwide attention and critical acclaim as one of Progressive Metal's most versatile and top contending bands – all without the help of a record label. Almost all of its members have graduated with varying music degrees from some of the top Music Schools and Conservatories in the U.S, further helping them to seamlessly incorporate styles ranging anywhere from Jazz, to Heavy Metal, and even Hip-Hop, often into the same piece of music. After their explosive 'Revitalized' EP in 2009, the band successfully crowdfunded over $15,000 for their long-awaited and highly-anticipated debut album 'The Ordeal' in 2016, which they recorded with legendary producer Jamie King. Earning them publications in both national and international magazines, they then immediately went on to begin touring the United States and Canada in support of international acts such as Scar Symmetry (Sweden), Plini (Australia), Intervals (Canada), and Arsis (U.S.). The band continues to thrive in their individual music careers as performers, composers, and educators as well.
Robert Richards: Vocals, Marc Lambert: Electric & Acoustic Guitars, Ivan Chopik: Guitars, Jacob Umansky: Bass & Backing Vocals, Alan Hankers: Piano & Keyboards, Eddie DeCesara: Drums & Percussion
Support Painted In Exile via Social Media!
Facebook, Instagram, Twitter, YouTube, iTunes, Spotify, Merch