Celebrating Hispanic Heritage Month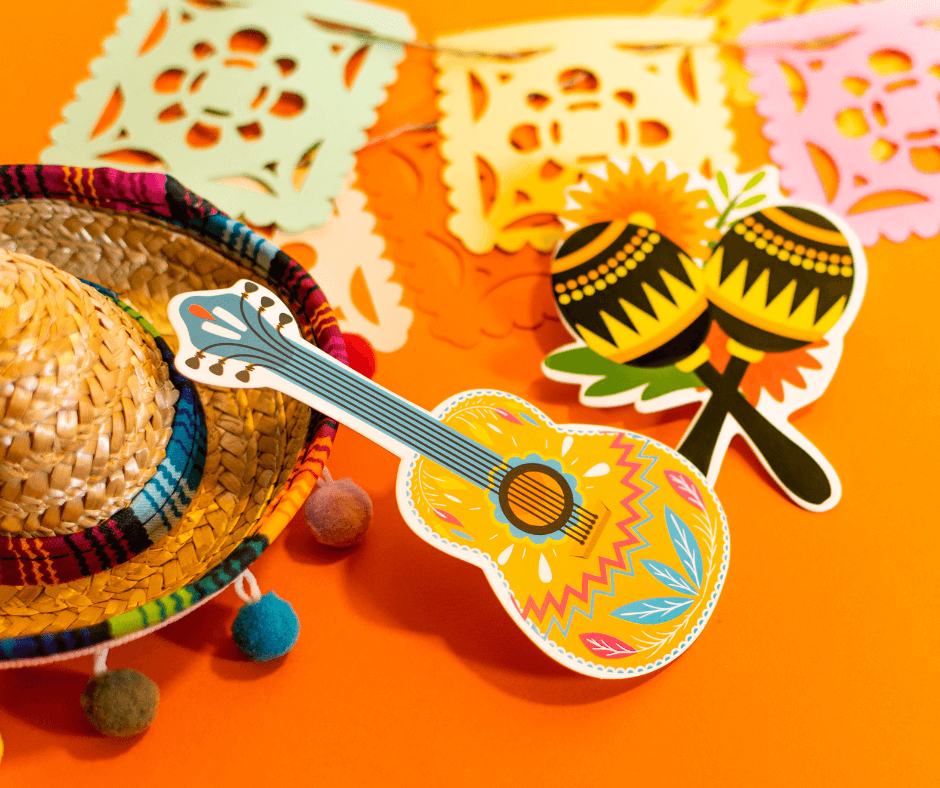 From September 15th to October 15th, National Hispanic Heritage Month is observed throughout the United States, celebrating Hispanic Americans with heritage from countries such as Mexico, Honduras, El Salvador, Ecuador, Cuba, Puerto Rico, Dominican Republic and many more. Many important dates fall within National Hispanic Heritage Month. Several countries celebrate their independence: Costa Rica, El Salvador, Nicaragua, Guatemala, and Honduras on September 15th, Mexico on September 16th, and Chile on September 18th. Indigenous Peoples Day and Día de la Raza also are celebrated within this time frame each year.
As a New York-based and Latina-owned music school, Center Stage Music Center is celebrating this Hispanic Heritage Month by highlighting the impact Hispanic New Yorkers have had on Latin American music history. In particular, we encourage students and parents to read more about New York City's relationship to salsa music:
Latin American music – with its Indigenous, African, and European roots – includes (but is not limited to) varied genres such as merengue, rancheras, cumbia, tango, corridos, reggaetón, salsa, norteña, and mambo. These genres have been widely popularized across the United States, largely due to Hispanic Americans, with local variations of preceding sounds marking their own syncretic genres. For example, in South Texas, Tejano music developed from Mexican vocal styles and Czech and German dance rhythms.
In New York City, salsa music first began to emerge from the mambo clubs of the 1940s and 1950s. With Afro-Cuban roots, mambo combined big band jazz with bongos (from Creole culture), timbales (from European culture), congas (from West African culture), and singers such as Machito (of Machito and the Afro-Cubans), Tito Rodriguez, and Tito Puente.
As the mambo craze faded in the 1960s and 1970s and pachanga rose in popularity, Puerto Rican immigrants to East Harlem (El Barrio), the Lower East Side (Loisaida), and the South Bronx developed an unique Nuyorican culture with salsa music as the chosen soundtrack. Utilizing the Afro-Cuban musical styles found in mambo, trombones and trumpets were brought to the front of the bands, mimicking the sounds of the city. Locally, salsa was used as a speakerphone for the Nuyorican movement and in working-class Latine communities throughout New York.
Perhaps most important to the widespread popularity of salsa music across the globe was New York-based record label, Fania Records, founded by Dominican-born Johnny Pacheco and Brooklyn-born Jerry Masucci in 1964. Through their records – and big acts such as Ray Barreto, Larry Harlow, Cheo Feliciano, Bobby Valentin, Hector Lavoe, and Celia Cruz – salsa became a symbol of the pan-Latin identity. The label's Fania All-Stars (pictured above) toured across the globe after their much-talked-about performance at New York City's Cheetah Lounge in 1971.
New York City, with its multitude of cultures and people, created other syncretic Latin genres, such as bugalú, which developed from son (the eastern Cuban predecessor to mambo) and African American genres. Bugalú was later popularized by songs like "I Like It Like That" by Pete Rodríguez in 1967, which was later sampled by Cardi B, Bad Bunny, and J Balvin's in "I Like It" in 2018.
In 2022, for the first time, Latin American music in the U.S. surpassed $1 billion in revenues! From 2020 to 2022, Bad Bunny, an artist of Latin trap (contemporary reggaetón that draws from African American trap), was Spotify's most streamed artist. According to the International Federation of the Phonographic Industry, Bad Bunny's album Un Verano Sin Ti was the biggest album in the world. In 2023, Karol G made history as the first woman to have a Spanish-language album debut at number one on Billboard's 200 Albums chart. The popularity of Latin American music in the United States grows every day!
This Hispanic Heritage Month, Center Stage Music Center encourages students and parents to explore the vast wealth of Latin American genres with our collaborative playlist! Listen and discover new music and add your favorites as well!
Be sure to share this on your social media; we would love for others to add both their old favorites and new finds!
New York City and Latin American music have a deeply rich and interesting history. Once again, we encourage students and parents to spend some time this Hispanic Heritage Month exploring Latin American music. Attached here are some further resources to dive deeper into Latin American music history at home!
Happy Hispanic Heritage Month!
-Center Stage