Fun Facts about Claude Debussy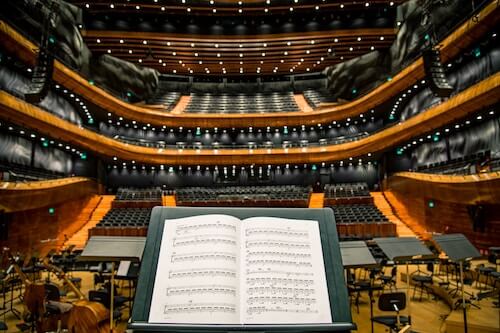 This August 22nd will mark the birthday of composer Claude Debussy (August 22, 1862 – March 25, 1918). His abilities to combine unconventional scales and harmonies brought him to the forefront of music, influencing not just the classical realm, but the jazz world as well. He is best known for championing impressionism, a term which he disagreed with.
Debussy had a promising career as a musician from the very start. He entered the Conservatoire de Paris at age eleven, excelling at piano. He was also an avid experimenter with dissonance from the beginning. In 1884, he won the coveted Prix de Rome, allowing him to study composition with world-class musicians at the French Academy in Rome. He would confess that his experience there was less than rewarding; Debussy found it stifling and uninspiring.
Debussy's style grew out of the literary symbolist movement, which strove to achieve direct representation of an idea through indirect means. In a musical sense, Debussy would achieve this by using scales that didn't have strong key centers (see: whole tone, chromatic, octatonic and pentatonic scales). He would incorporate the use of modes more than his predecessors, which while having key centers, would contribute a certain unprecedented "color" or "flavor' to his work. His harmonies would extend chords past the normal seventh or ninth extension; these chords would contain odd dissonances and unconventional voicings, which again gave Debussy his signature sound.
Debussy's piano works are amongst his most famous compositions. They are quite demanding; requiring agility, but with a delicate touch. There are many crowd favorites to date such as: Clair de Lune, Arabesque, Reverie, and La Fille aux Cheveux de Lin. His orchestral and chamber works contain the same level of virtuosity as piano, but on an obviously more grand scale. Debussy had an uncanny ability for orchestrating, bringing vivid imagery to his compositions. Some greatest hits are: La Mer, Prélude à l'aprés-midi d'un faune, and String Quartet in G minor.
The influence Debussy had on younger musicians is almost immeasurable. From Stravinsky to George Gershwin to Duke Ellington, Debussy's music reached far and wide and appealed to many tastes. To this date Debussy has achieved transcendence from his own classical genre to mass wide appeal. I have yet to see someone get turned off from Clair de Lune, despite it carrying it's "classical-music-is-boring" baggage, that so many pieces often come with. His music is the perfect setting for a daydream – a small getaway which reminds us to relax and enjoy the passage of time for time's sake!
You can listen to a few of Claude Debussy's classics in our playlist below! Enjoy!