Live Creatively Day: 5 Ways to Celebrate!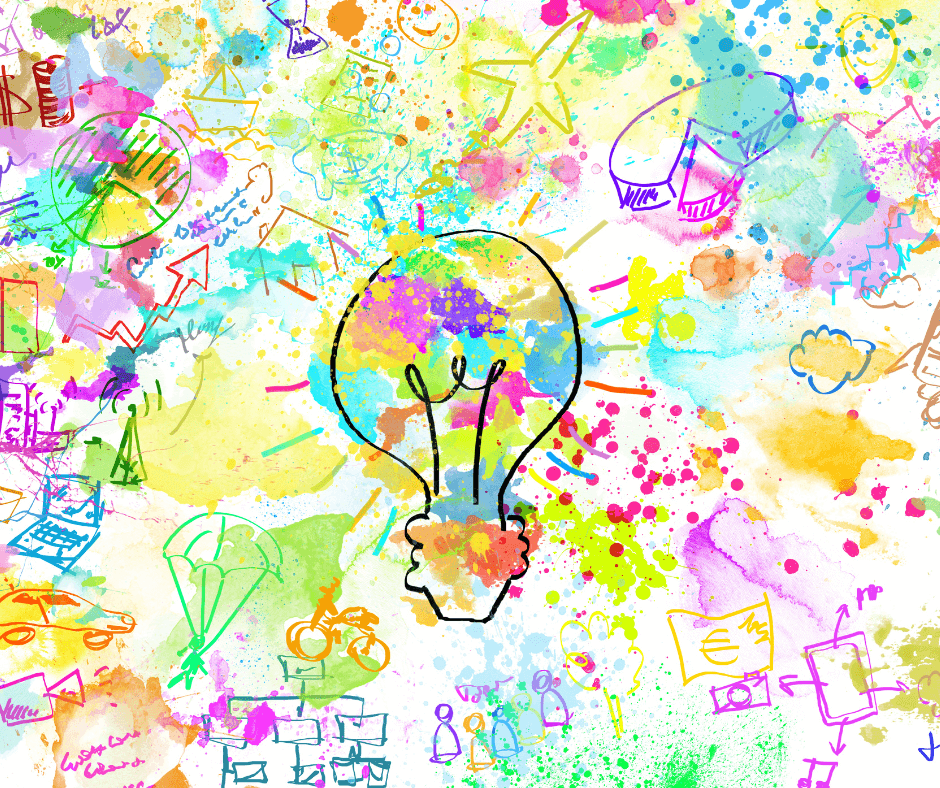 Wednesday, Sept. 14th is "Live Creatively Day!" At Center Sage we are 100% supportive of embracing creativity each and every day...but, what exactly does it mean to be creative? And can anyone be creative?...ABSOLUTELY!
By definition, to be creative means to use your imagination or to have original ideas, especially in the production of an artistic work. We believe everyone has an imagination, even if you haven't used it in a while. But don't worry! We're here to help you shake off the dust to celebrate "Live Creatively Day"!
5 Ways to Celebrate "Live Creatively Day":
1. BECOME BORED:
This may sound crazy but boredom is actually essential to being creative. Boredom has the ability to enable our creative thinking by moving us into a state of daydream, which then allows our minds to wander and create without distractions. One way to induce boredom is to disconnect. You do not need to shut your phone off the entire day, however limiting your screen time can allow your mind to wander and for your imagination to take over. 
2. TAKE A RISK WITH YOUR OUTFIT:
One way to express your creativity is through your appearance. There is no need to go out and dye your hair a crazy color, but you can do a few simple things to express yourself today. Try experimenting with more colors and patterns, mixing formal and casual wear, or styling your hair different. You can even make your own clothes! Try your hand at tie-dye or take a paint brush to a pair of jeans. Not only will it be creative, but it will be one of a kind! 
3. MAKE SOMETHING:
Making is creating! Here is a list of very simple things to make that will spark your creative spirit:
-A FLOWER ARRANGEMENT: Go to your local florist or grocery store and pick out some flowers and greenery that you like. (You can even go outside and pick them yourself). Arrange them in a vase however you like and place them on the table to enjoy. 
-LUNCH: Cooking is just as creative as any other art form. Look in the fridge and see what you can create. A pickle, radish, mayo and cheese sandwich?...WHY NOT! Experiment to see what you find delicious. 
-COLOR: Bust out the crayons and coloring books. Not only is coloring creative, but it has been proven to be therapeutic as well as a stress reducer. 
4. TAKE A CLASS:
Learn a new skill or hobby by signing up for a class. You can try your hand at pottery making, learn a new instrument, or take a wine and paint class with your friends. 
If you are interested in learning an instrument but not sure which one you want to play, check out our FREE Instrument Exploration Fair this Sunday, 9/18 from 2-4 PM! 
5. WRITE A SONG:
You don't have to be Taylor Swift to write a song. If you play an instrument, try creating an 8 bar melody and write it down on manuscript paper. If you don't play an instrument, try creating a jingle for whatever task you are doing. It can even be the "Washing Dishes Song." (Might even make washing the dishes a little more fun). See how many jingles you can come up with in one day!  
We want to challenge you to let your mind wander and to embrace your imagination. We would love to hear more creative ideas that you come up with to celebrate "Live Creatively Day." Please leave us a comment below to share your creativity.
Have a Creative Day!
-Center Stage