Quarantine Reflection: 10 Things to be Thankful For!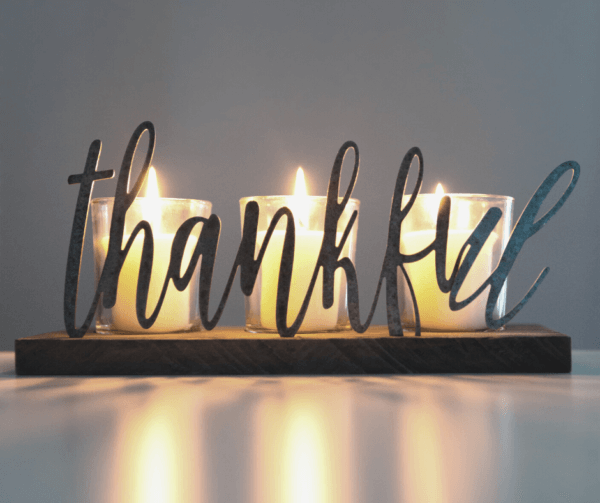 A Reflection From Quarantine:
During this time of year, with Thanksgiving around the corner, we like to incorporate a list of things we're thankful for into our blogs. This year, more than ever, we want to spread positive energy and gratitude. It has been an unprecedented and trying year, with new hurdles to figure out how to tackle each day. In times like this, it is so easy to focus on the negatives, however, we want to encourage everyone to look back on your quarantine experience and see if you can come up with a few things you are thankful for. (We would love to hear what you come up with, so please leave us a comment below!) At the end of the day, there are silver linings amongst the chaos, and we believe that our society will become stronger from it.

 Spending More Time With Family: Being forced to stay home has also forced us to spend more time with our families. Time that otherwise we might not have been able to spend. We have been able to have meals as a family, watch our children learn and grow, and bond with each other like never before. We are usually so busy running from school, to work, to activities, and everything in-between. To be able to spend a few months of quality time together has been invaluable and we are so grateful for it.
Working/ Going to School Remotely: Most businesses and schools were able to switch over to remote working/learning fairly quickly. Because of this, people were able to maintain some normalcy in their routines, and continue being able to work and go to school, even during quarantine. In the future, having the option to work & learn remotely will be beneficial in so many situations (i.e. when your feeling under the weather, or when there is a snow day!)
Cooking & Baking at Home: If you are like us, we have been really enjoying cooking & baking at home. Whether it was finding the perfect banana bread recipe, or trying our hand at new cuisines, we've regained our love for the kitchen. Stay tuned for our next blog where we will be sharing some of our favorite recipes in our first ever Center Stage Family Holiday Cookbook!
Saving Money: Not being able to go out was actually a blessing in disguise for most of our wallets. Between cooking more at home, and not being able to go to Marshall's, many were able to save a few bucks during the shutdown. (That being said, we are SO thankful that Marshall's and all other businesses are back up and running!)
Not Rushing Around: On a day to day basis we are usually watching the clock, worried that we will be late to school, work, after school activities etc. Between cooking, cleaning, and commuting, we are constantly on the go. With most activities cancelled, or held virtually, the shutdown forced us to slow down for a few months, which was a welcome change of pace.
No Traffic:  Along with not rushing around, there was NO TRAFFIC! At times it was a little eerie to see almost no cars on the road, but how nice was it to be rid of rush hour for several months!? Not to mention that the environment benefited from the lack of cars on the road; 2 silver linings in one!
Connecting Virtually: With everyone hopping on Skype, Zoom & FaceTime, we have been able to connect with each other more than ever before. Friends that live far away from each other have been able to hang out virtually. Virtual family reunions have become a norm. There were even virtual concerts and shows you could "attend" with your friends, all while remaining safe at home.
Picking Up a New Hobby: Since most people had extra time on their hands, everyone started picking up new hobbies. Whether it was learning how to cook, picking up a new instrument or figuring out how to embroider, quarantine brought out a creative spark in all of us.
Spending More Time in Nature: From early Spring to late Summer, New Yorkers were in quarantine. Personally, I don't think we've ever gotten to enjoy these seasons as much as we have in 2020. People were taking daily nature walks as a family, riding their bikes, and having outdoor dinners almost every day!
YOU: We could not end this blog without saying how thankful we are for all our amazing customers and students. This has been one of the hardest years for small businesses and we could not have made it through without your love and support. WE LOVE YOU!
We've assigned a song to each of these silver linings. Take a listen to this playlist when you are feeling a little overwhelmed, or even when you are feeling grateful!
Much Love
-Center Stage