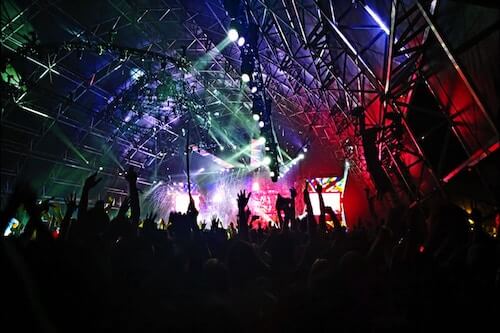 In 2012, I was a 23 year old musician and teacher, eager to explore the world. A prime age of travel and discovery, I was living in the nebulous landscape of millennial America. I should say I feel there is a distinction between pre and post 2008 millennials. It seems to me, the peak of my generation came and went with the inauguration of the first black president, Barack Obama. There was an undeniable upwind that seemed to carry everyone to a higher place than we'd ever known. Hope was more than another campaign catchphrase. Possibility was the truth and we – I include every age when I say we, as even the well grayed were looking towards the future with renewed light – were true believers.
I start with this thought because after years of the great recession beating the life out of the American fantasy, four years of political obstructionism and idealogical defeat, and all the years of American stagnation prior to that took its toll. Things slowly improved but the great hope seemed to vanish like a puff of smoke into the air. It seems we'd all been naïve, including our messiah president. The iPhone generation wasn't going to change things. We were going to tweet about them. And hashtag them. We would cause a digital ruckus that amounted to nothing.
To me, I think my couple years of peers had escaped the height of apathy because we were the beginning of it all. We were fortunate enough to at least make it through a few years of college before the cultural change of the social media revolution. We were able to truly experience things and know what that was like. Experience wasn't merely a currency with which to assert your value amongst a digital collection of "friends" and "followers," but was to be felt intrinsically as part of who we were as individuals. My generation of pre-twenty-teen millenials were the last authentic shout of a country headed towards schism. All this to finally leads me to my point: The difference between the "participant" and the "observer" – the "shout" and the "echo" – seen over the course of 1 year bookended by the massive music festival known as Bonnaroo.
Bonnaroo began in 2002, more akin to the music festivals of the late 1960's like Monterey and Woodstock. In its nascence, the multi-day marathon of music and art was largely jam band and folk rock based with an eclectic mix of inimitable artists like Ween, Ben Harper, and Les Claypool. Through the years, it has evolved and diversified its lineup to more pop and main stream artists. The emphasis has shifted heavily towards a more pop based line-up. 2016 welcomed headliners J Cole, Ellie Goulding, and Macklemore & Ryan Lewis, to name a few. All very popular artists, but as far as main stage acts are concerned, they are far removed from the initial jam band and folk rock acts like Col Bruce Hampton or The String Cheese Incident. In 2012, my first year at the festival, the line up was loaded with some amazing bands who I'd always wanted to see, with top three billing going to Radiohead, Red Hot Chili Peppers, and Phish.
But bands aside, the thing I remember most about my initial impression as I walked in with my two companions, who I'll refer to as Jackie and Becky with the Good Hair (Becky for short), was the palpable energy that seemed to pervade the place. We were alive with anticipation. We were also equipped with two illicit substances shoved deep inside my backpack. I remember there being security but how extensive it was, I don't recall. We had brought water and I have a vague recollection of benevolent splashing going on amongst the crowd as we waited to get into Centeroo, the heart of it all. It was a snake of strangers all thrilled to be a part of the event together. We would give high fives to each other as different blocks of people shifted up in the line, eager to begin our excursions. From the outset of the whole damn thing, there was a community, an understanding that we were all going into this separate world where we could exist wholly without fear of judgment or invalidation. We were equals embarking on this journey together. I saw very few phones and I don't think the term "selfie" was quite as embedded in the vernacular yet.
Wandering around between bands, between events, getting high under trees and feeling the breeze on the Tennessee southern farm at peace with the world was even more pleasurable by strangers quickly becoming friends and companions. It would happen so quickly that I couldn't tell you how we met these people. At one point, we had been hanging out with someone, let's call him Brian. We'd been sitting in a small circle together, eating a snack I'm sure, when he walked away and asked us to look after his backpack. After a short time passed we were looking for something and began checking our things, I think it was another water bottle we were after. Brian returned and asked us, very plainly, almost affably, "Hey why are you guys going through my backpack?" It was so funny and strange at the same time how we had just met this person and had inadvertently starting digging through his belongings. And instead of getting justifiably angry he simply asked what we were looking for, as if he could help. We all laughed at the absurdity, another reminder of how this place in Manchester Tennessee during these few days, was completely remote from the usual way of living life, especially in New York.
It's hard to describe how unbelievable the first night in 2012 was, although it didn't start out that way. Becky had suddenly realized she couldn't find her phone. We searched the nearby patch of grass as a band we had never heard of called, The Alabama Shakes, were about to perform. We were nervous now, our feelings coalescing on this mission. Jackie called it and in the midst of the darkness, as a crowd starting gathering in front of this side stage, we saw the square glowing outline of an upside down phone. The excitement that exploded out of us made our worry melt into sheer happiness. We were on fire with elation and all of sudden Britney Howard started singing and we became magnets to her voice. Then the band kicked in and God Damn, drugs or not they were electric. This was the very first night that we were there. It was unfair because nothing could ever live up to that moment but what can you do.
Over the course of one year, it seemed like electronic dance music was all that existed. As is the case with any trend, a few solid tracks like David Guetta's "Titanium," which feature the not so new comer Sia, were emulated over and over again until only producers seemed to be scraping the bottom of the barrel to sell music glorifying the hedonistic drug culture of EDM. And that's where the echo itself was loudest. In that one year, everyone became a DJ. And by the time Bonnaroo rolled around again in 2013, things felt just a bit different.
That second year on the farm, the values felt superficial. The ages changed drastically. The first year I remember seeing older folks, parents with young children. It was a humble retreat for them as well. But it seemed that they all got the memo that 2013 wasn't for them. Perhaps it was partly the lineup but then again, Paul McCartney and Tom Petty and the Heartbreakers were headlining. Festival goers didn't seem so intent on being part of this world but just near it. High fives to strangers became uncomfortable tasks. I know because I, along with the same two fellow travelers, was taken aback when we tried to interact with the standing line. A lot more heads were down, thumbing away. Pictures were not about memories but about currency. The emphasis was on this digital evidence that one was indeed having a great time. Post it, like it, repeat.
Somewhere in there, the prize of experience was left behind. Bonnaroo itself became a marketing machine. Your bracelet, the only means of entry into the festival, could easily be linked up to your Facebook and would check you in as you moved from place to place. Keep your digital presence alive constantly. Be a walking flag that said, "I'm doing this really cool thing. Everyone don't you see it?"
All that being said, amongst 70,000 people there will always be some that you get along with, and some you don't. But the ratio had shifted. Everyone wanted to be the first person to talk about something. Fewer and fewer were ready to forget the outside world and just experience what the damn place was. We still had a blast and still found fellow cohorts. But it was obvious that things had changed.
I am not against the flower crown or the aviator glasses that seem mandatory at music festivals these days. Styles should change and culture ebbs and flows. I believe most of growing up is trying on different costumes until you find the things you like. In getting older, I'd go so far as to say that people stop trying things surprisingly quickly and grow stagnant and unhappy. Destinations like Bonnaroo are incredible opportunities to be something different. But you've got to believe in what you're being.
It's been 4 years since I've returned to that southern farm and it has no doubt changed substantially. I only seek to recount an interesting year where things changed drastically in surprising ways. I don't believe the 2013 crowd wanted to be more than observers of the loud bang they had been told about. That crowd wanted to jump on the band wagon, chasing what was already past. They wanted to talk about what happened. In 2012, we wanted to be what was happening.
-Krispy