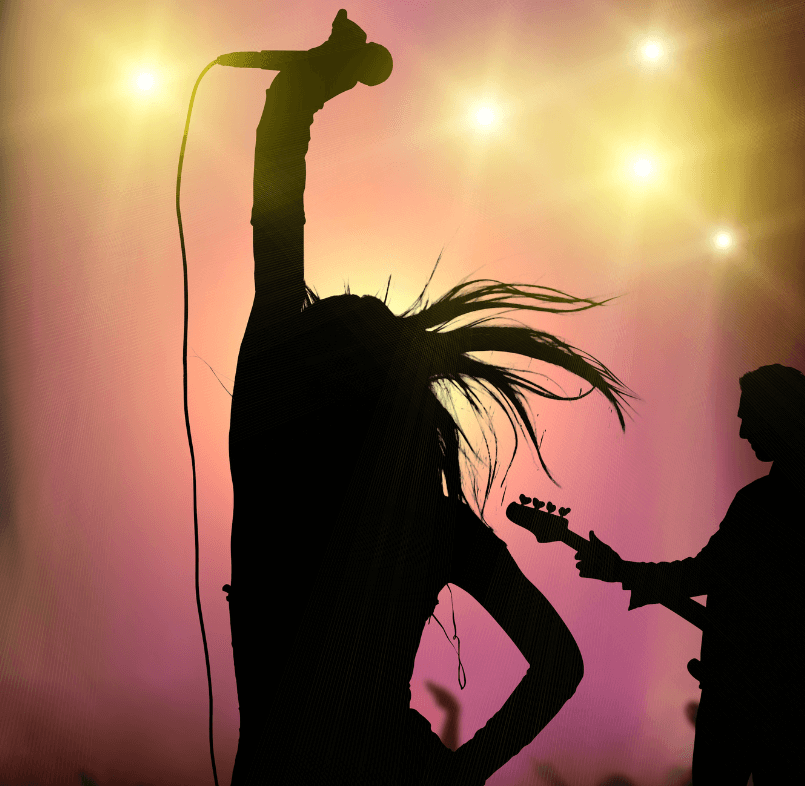 Women Rock Day is acknowledged in the United States on January 3rd every year, celebrating women's contributions and accomplishments in the rock music industry.  Women Rock Day came to fruition on January, 3rd 1987, when the legendary singer/songwriter Aretha Franklin became the first woman to be inducted into the Rock and Roll Hall of Fame. Each year, the aim has been to bring awareness to females who are breaking through the glass ceiling and making a difference in the music industry, as well as to encourage more girls and young women to pursue careers in music. As Center Stage is a women run business, this day is very near and dear to our hearts. Let us celebrate all of the amazing women who have pushed through adversity in a male dominated field in order to shape the music industry!
10 awesome accomplishments of female musicians:
In 1960, Connie Francis was the first woman to hit #1 on the Billboard chart with her song "Everybody's Somebody's Fool."
In the 1960's, all female group The Supremes set a record by racking up 12 Hot 100 #1 hits. (This record still stands today!)
In 1987, Aretha Franklin was the first woman inducted into the Rock and Roll Hall of Fame. 
In the '90's through the 2010's, Mariah Carey racked up 19 Hot 100 #1 hits, making her the solo artist with the most #1 hits of all time. 
In 2010, Beyonce took home 6 Grammy's, which was the most won by a female artist in a single night. In 2012, Adele tied Beyonce with 6 Grammy wins herself!
In 2013, Carole King became the first woman to win the Gershwin Prize for Popular Song. 
In 2014, Taylor Swift became the first woman to top herself at #1 on the Top 100 when "Blank Space" knocked out "Shake it Off." 
In 2019, Stevie Nicks became the first female artist to be inducted into the Rock and Roll Hall of Fame twice (as a solo artist as well as a part of the rock group Fleetwood Mac).
In 2020, Billie Eilish became the first woman to win a Grammy in each of the "big four" categories: album, record, song of the year and best new artist. 
In 2022, music industry leader and powerhouse Julie Greenwald was promoted to Chairman & CEO of the Atlantic Group. She oversees Atlantic Records, the Atlantic, ATCO, Big Beat, and Canvasback labels, as well as 300 Elektra Entertainment which encompasses 300, Elektra, Fueled By Ramen, Roadrunner, Low Country Sound, DTA, and Public Consumption.
Make sure to check out some of these artists, along with many other incredibly talented female musicians on our Women Rock Day playlist:
While we can go on and on about the countless AMAZING accomplishments and contributions of female artists to the music industry, and how proud it makes us as female musicians and entrepreneurs, it would be remiss of me not to mention that we still have a long way to go for gender equality in this field. According to studies, less than a quarter of the artists on the Billboard Chart in 2021 were women. Over the past ten years, that number has remained at about 20%. Also, over the past decade, women only make up about 10% of songwriters and a measly 2.8% of producers.
Let us take this day to remember to keep encouraging more girls and young women to pursue careers in the industry so that we can keep  working towards a future where everyone has an equal opportunity to express themselves through music.