5 Ways To Celebrate Spooky Season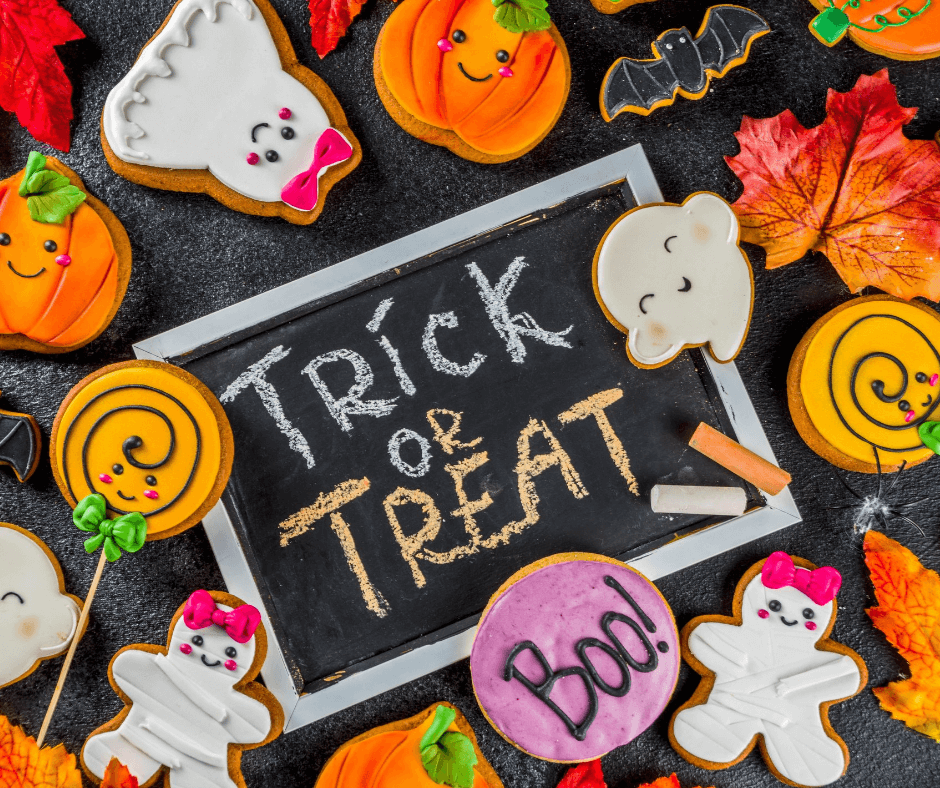 Don't you just love it when Halloween falls on a Sunday!? A whole day of festivities! ...actually, scratch that, a whole WEEKEND of festivities! But, aside from trick-or-treating, what else can we do to celebrate? What if you're too old to trick-or-treat? Are there still fun ways to feel the magic and nostalgia of Halloween? OF COURSE THERE ARE! Not sure where to begin to get into the spooky spirit? No worries! We've got you covered with 5 spook-tacular ways to celebrate the HallowEEKend!
1. Carve A Pumpkin: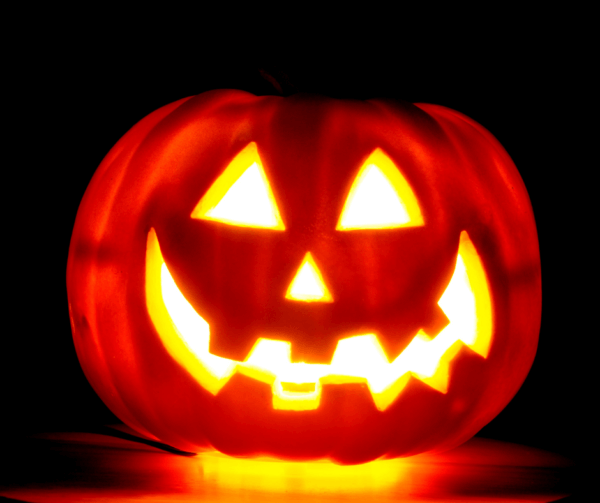 Have you gone pumpkin picking yet?? If not, this weekend is the perfect time to go! Check out some local Long Island farms or nurseries with your friends and family, such as Harbes Family Farm or Hicks Nursery, and get some pumpkins! 
Pick up Halloween candy, head home, put on some spooky movies in the background, and carve your pumpkin harvest! You could even have a pumpkin carving contest where the winner can take the candy loot home as a prize! 
2. Make A Spooky Snack Board: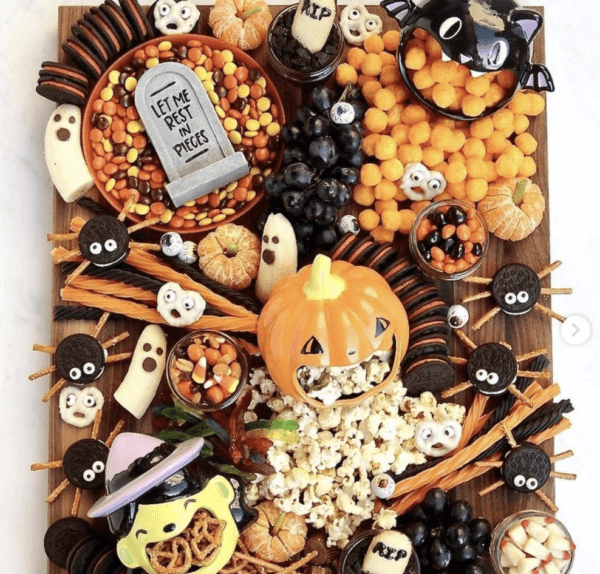 You've seen charcuterie boards everywhere lately. So, why not make a char-BOO-terie board this weekend to get into the spooky spirit. Need some inspiration? Click HERE for some eerily delicious ideas. 
3. Learn A Spooky Song: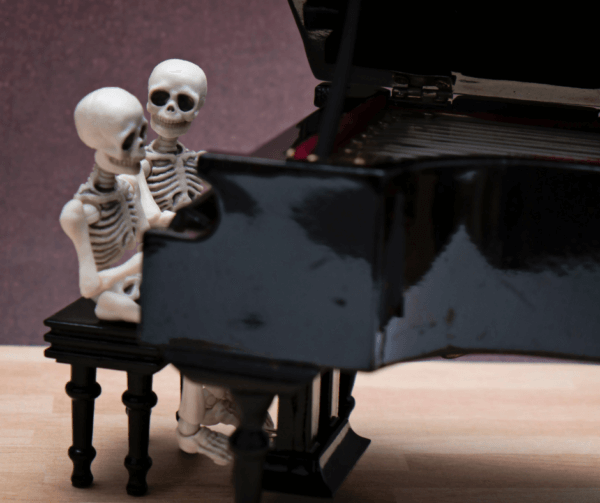 'Tis the season to break out the spooky music. What better way to get into the spirit and absorb the atmosphere of Halloween, than to set the mood with a little music! Check out this SITE for some easy sheet music that's perfect for Halloween! 
4. Host A Halloween Movie Marathon: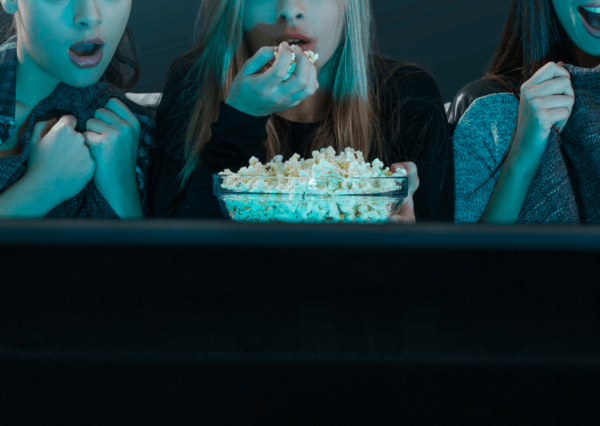 So, now that you've made your Halloween themed char-BOO-terie boards, might as well have a get together! A Halloween movie marathon is the perfect way to spend the evening at home with family & friends. Here is a list of our 10 favorite family friendly Halloween movies:
Hocus Pocus
The Addams Family (& Addams Family Values)
Coco
The Corpse Bride
Beetlejuice
Halloweentown
The Nightmare Before Christmas
Coraline
Hotel Transylvania
The Halloween Tree
* BONUS SUGGESTION: This is not a movie, but I would HIGHLY suggest the short animated series Over The Garden Wall. It is a beautifully animated cartoon centered around Halloween and is appropriate for all ages. It also has a pretty amazing soundtrack, which I have been listening too all month long! Check it out! 
5. Wear A Costume: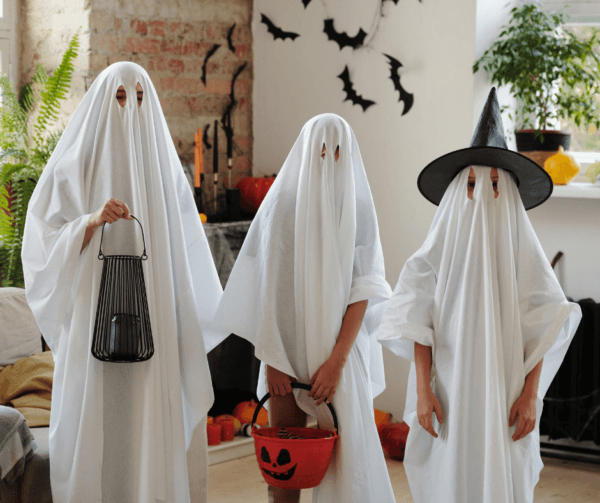 I am a firm believer that you are NEVER too old to dress up for Halloween. What better way to get into the Halloween spirit! Even if you are just passing out candy, throw on a costume to make everyone smile! And, you don't just have to be a ghost or vampire...wouldn't it be so much fun to recreate your favorite TV show character or your musical idol? We sure think so! 
If you are dressing up this year, make sure to wear your costume to Center Stage this week for a trick-or-treat and a chance to win our costume contest!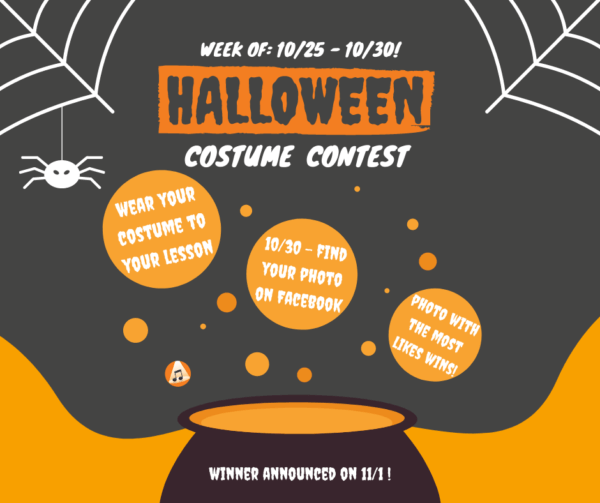 We would LOVE to hear how you celebrate spooky season! What are your favorite Halloween traditions? Leave us a comment below!
Happy Halloween!
-Center Stage