Easter is just around the corner and we have curated the perfect last minute menu that will be the star of your Sunday celebrations. With spring starting to come to full bloom, we have tried to incorporate as many seasonal ingredients as possible in this delicious Easter meal: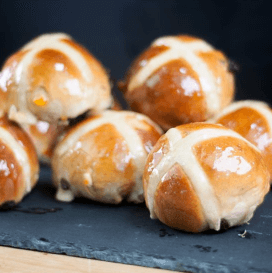 These hot cross buns can be made the day before and are the perfect quick breakfast with a cup of coffee as the kids search for Easter eggs.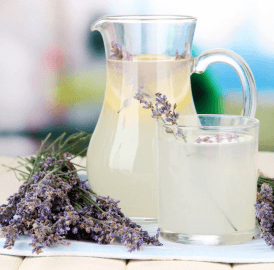 A botanical spin on classic lemonade that will be a refreshing treat.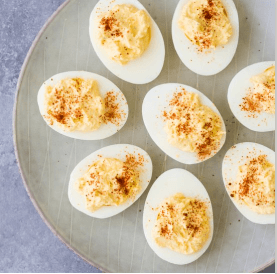 Now with all those hard boiled Easter eggs found, this simple recipe for delicious deviled eggs is perfect to serve as a light lunch.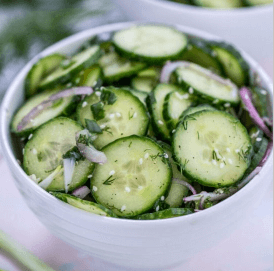 Made with a handful of fresh dill and spring onions, this easy cucumber salad is light and tastes like spring.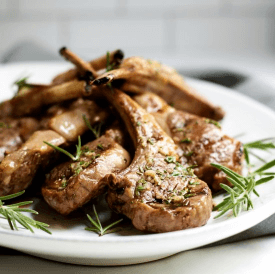 Now that the weather is getting warmer, you can crank up that grill! A simple rosemary, garlic and oil rub on these lamb chops is enough to pack them with flavor. Place them on the grill for a quick and easy main dish!
Oven Roasted Asparagus with Garlic, Parmesan & Lemon: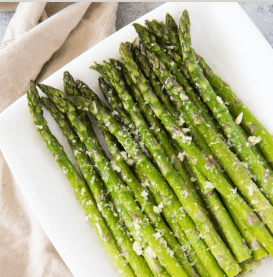 Asparagus is in season during this time of year. Throw some fresh asparagus is the oven with some garlic and top with a fresh squeeze of lemon and sprinkle of parmesan for a side to your lamb.
Slow Cooker Scalloped Potatoes: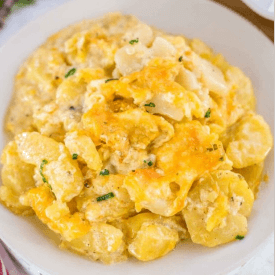 These cheesy scalloped potatoes will not take you away from your guests and family this Sunday. Throw all the ingredients in your slow cooker and they will be ready to serve at dinner time!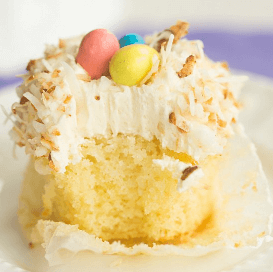 A fun dessert to make with your kids! Sprinkle some toasted coconut and a few cadbury eggs on top, and regular cupcakes will turn into a festive Easter treat.
All recipes on this post were found via foodgawker.com
Need some ideas for decorating Easter eggs with the kids? Try these easy sheet music decoupage eggs. Cut strips of sheet music, dip them in a mixture of glue and water and wrap them around your eggs. How beautiful are they!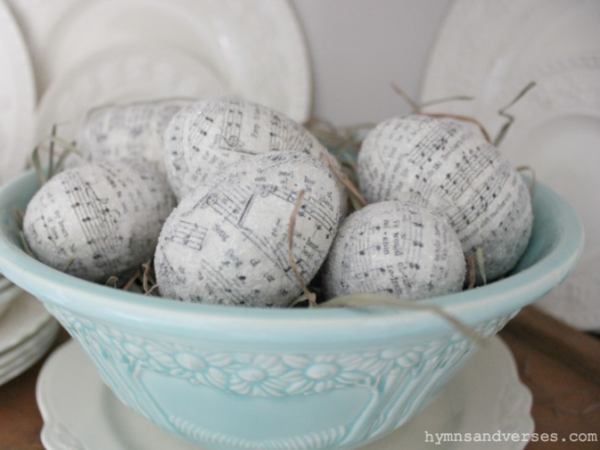 Craft found on Pinterest
We have also created the perfect playlist to set the mood for your Easter celebrations!
You can play directly from this post below, or by searching Center Stage Music Center on Spotify.
Happy Easter From Center Stage!
Our thought and prayers go out to France this week as we hope that Notre Dame can begin to be restored. We are grateful that no one was injured.