With the Power of Soul Anything is Possible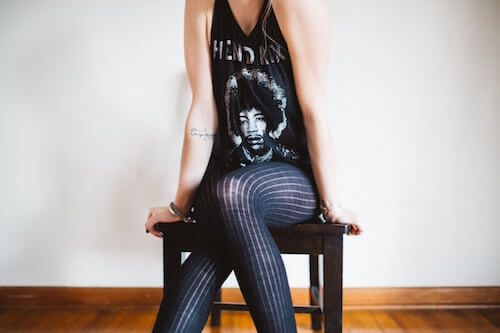 Happy Birthday Jimi!
James Marshall "Jimi" Hendrix (November 27, 1942 – September 18, 1970) was one of the most influential guitarists of his time, and is considered even today as rock music's greatest guitarist. While that title can be disputed, Jimi Hendrix remains both a pioneer of new guitar sounds, playing style, recording techniques, and is a seemingly unmatched virtuoso.
Jimi was born in Seattle, joined the Army at a young age and was honorably discharged. During all of this he was learning to play guitar, forming various bands along the way. He would begin touring around the South's "Chitlin' Circuit" with acts such as The Isley Brothers and Little Richard. He would hone his blues skills in these bands, but it wasn't enough to flourish at that point.
In 1966, Hendrix moved to England where he garnered interest from The Animals' Bassist, Chas Chandler. Chandler would become the manager of his band, The Jimi Hendrix Experience. The band enjoyed almost instant fame, charting the UK with three top ten hits in rapid succession. With this new success, Jimi returned to the US in 1967 to perform at the Monterey Pop Festival, to critical acclaim. He released his third album, Electric Ladyland, in 1968, which ended up being his first and only number one album in the US. Hendrix would later give his iconic performance at Woodstock in 1969, in which he gave one of the most famous renditions of the "Star Spangled Banner". Hendrix would tragically die in an accidental overdose of sleeping pills in 1970.
Jimi Hendrix's style of blues playing was unprecedented. It was louder than anything before, with new and strange sounds, aided by effects pedals such as the Vox 'Wah' and the Octavia fuzz pedal. He had an ability for showmanship, often playing behind his back, with his teeth, or setting his guitar on fire! His unique abilities have singlehandedly created a wave of influence that is felt today – every rock guitarist wants to play like Jimi Hendrix. Whether it's the blistering solo heard in "Voodoo Child" or the emotional, delicate playing on "Little Wing", Jimi Hendrix's music will be appreciated and duplicated for generations to come!
Below is a playlist showcasing some of our Hendrix favorites.
You can play it directly from this playlist, or by searching Center Stage Music Center on Spotify.