The Ultimate Recital Checklist
The day of a recital can be hectic and stressful. Besides performance nerves, you must also remember everything you need to bring to the recital hall. We have created the ultimate recital checklist for parents & performers to help ensure a stress-free day!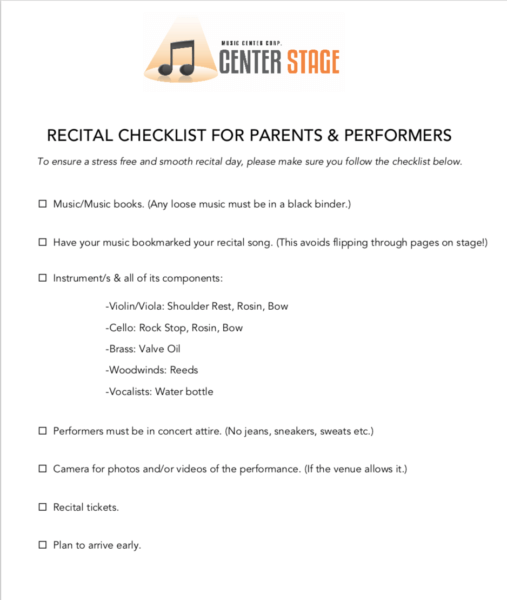 For a printable version, click below:
Recital Checklist for Parents & Performers
Good Luck!