"Melody is the Essence of Music." – Mozart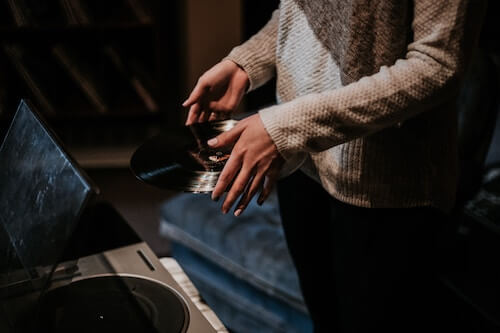 This month we celebrate the birthday of one of the most famous composers of all time, Wolfgang Amadeus Mozart (b. January 27, 1756). Known as a child prodigy, Mozart was composing large works by the age of six until his untimely death at age 35. His influence is felt even today, especially in the world of opera.
Mozart was born to a musically gifted father, Leopold Mozart, who gave him his formal training. Along with Wolfgang's sister, Nannerl, they would tour Europe as child stars, performing for royalty. Mozart's skill as both a pianist and a composer would take Europe by storm, particularly in Austria, his home country.
Mozart excelled in seemingly every genre of classical music – opera, piano works, choral works, symphonies, and string quartets; there wasn't a thing Mozart couldn't do well. It is generally accepted that his deepest passions lay in opera. Some notable ones: Le Nozze di Figaro (The Marriage of Figaro); Don Giovanni; Die Zauberflöte (The Magic Flute); Idomeno; Cosí fan tutte.
Here is an excerpt from Die Zauberflöte, called "The Queen of the Night Aria". It is known for it's virtuosic display of coloratura singing (skip to 2:10 for the actual song):

Equally as breathtaking were his symphonies, of which he wrote 41 of them! The most famous are perhaps the last three, with the 40th (g minor, K. 550) being the most renowned:

In addition, his piano sonatas are some of the most popular melodies in today's repertoire. Here is the very recognizable Sonata in C major, K. 545:

If you've been wondering what the letter K followed by a number means, it's in regards to cataloguing Mozart's work. Musicologist Ludwig Ritter von Köchel studied Mozart's works and put them in chronological order. This method has worked so well that some musicians refer to Mozart's works just by the K number! The number goes up to 626, the last piece Mozart wrote, his Requiem Mass:
Since his death, Mozart's image has been romanticized to great lengths. Many wished to envision a genius composer who didn't work very hard, partied all the time and who's life led to a short and tragic death. This simply isn't true – from his own letters we can see that he was a hard working individual who would always push the envelope of his art, resulting perhaps in public misunderstanding and inevitably poor monetary compensation. The film Amadeus perpetuates many of the Mozart stereotypes such as the non-existent rivalry between himself and Italian composer, Antonio Salieri (but still a great film you should see!). Mozart is a composer-performer that we as musicians should all strive to become; virtuosic in his playing and innovative in his writing!
Written by Kelby Khan
P.S. – Born January 25, 1927 is Antônio Carlos Jobim, a pioneer of bossa nova (a latin jazz genre from Brazil.) I'd be remiss if I didn't share anything of his with you now!

Comments are closed.