No-Fuss St. Patrick's Day Feast
Good food, good drinks and good music…what can be better to celebrate this St. Patrick's Day! We've compiled the perfect no-fuss menu so that you can serve a delicious meal, while still being able to enjoy the festivities. Rest assured that your St. Patty's Day party will make your guests green with envy!
Slow Cooker Corned Beef & Cabbage: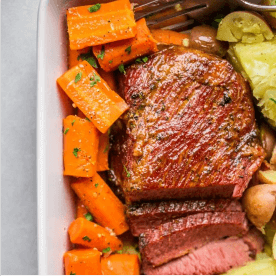 A slow cooker is a LIFE SAVER during holiday meals. It allows you to make an entire dinner without slaving over the stove for hours. Not to mention that the slow cooker creates the most tender meat, and the flavors from the vegetables slowly simmer away to make a delicious sauce.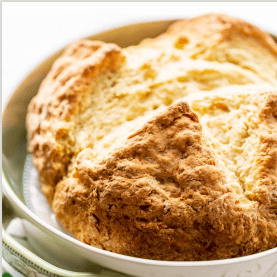 This homemade Irish soda bread is the perfect addition to sop up all the delicious juices from your corned beef & cabbage. Best of all, it only takes 45 minutes to bake! You can make it in the morning (or even the night before) and pop it in the oven for 10 minutes at 200 degrees to warm it up right before serving.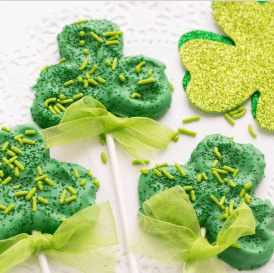 This super easy and delicious treat can be a fun way to get the kids involved in the kitchen! They will love dipping the pretzels to make the shamrocks and decorating them with green sugar and sprinkles.
Guinness Ice Cream Float: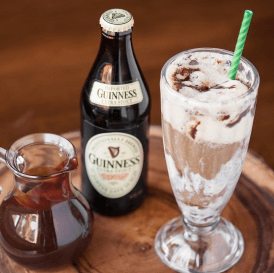 A grown up ice cream float with a traditional Irish stout…what could be better! Pair your favorite ice cream with a bottle of Guinness and you have an easy and delicious dessert your guests will love! (Swap out the Guinness for a root-beer for the kids!)
All recipes on this post were found via foodgawker.com
And to help you get in the spirit of the holiday, be sure to put on our St. Patricks Day playlist:
You can play directly from this post below, or by searching Center Stage Music Center on Spotify.
*Parental advisory may be necessary for some of the songs on this playlist.*
There is no luck needed to make this St. Patrick's Day a party to remember. Erin go Bragh!